Hello and Welcome
EST in 1956
We are proud to have been Scrap Metal Recycling for over 60 years.
We accept Ferrous & Nonferrous Metal.  We buy scrap cars and are a registered ATF. We also provide skips and bins for metal to a range of industries and businesses.
Thriving under the leadership of Jonathan White and his children, at our family run scrap yard, we are passionate about providing you with a professional, reliable and effective way to recycle your scrap metal.
We welcome you to visit us/ contact us in Ford, (Arundel)and hope our helpful staff and competitive prices make your scrap metal recycling experience a great one!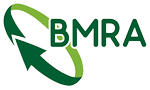 We are in association with the BMRA British Metals Recycling Association.
SERVICES
Our range of services ensure customer satisfaction.
WE BUY FERROUS & NON-FERROUS METALS
WE BUY COMMERCIAL SCRAP METAL
"Very quick and professional service. Always greeted with a smile and never have to queue for the scrap yard. Always safe to enter and never feel like the place is not clean/tidy."
Rob C
"Always been my go to place, from the small Littlehampton yard to the new Mega yard! the company has stayed true to it's customers, always giving the best price for all scrap metal. Great staff and very welcoming."
Adam Knight
"Perfect as usual, very kind helpful staff"
Toby Harris
"Been going here for year's, the nicest people to deal with ,all way's a smile on their faces even though they are about to give you money, top banana"
David Rolph
"Always offer good service with a smile"
Alan Dudley
"Brilliant family run business, they always make time for a chat."
Steve Nicholson
HD White Ltd. The Factory Ford Airfield Industrial Estate Yapton BN18 0HY
Monday: 8am - 5pm Tuesday: 8am - 5pm Wednesday: 8am - 5pm Thursday: 8am - 5pm Friday: 8am - 5pm Saturday: 8am - 12pm Sunday: Closed
HD White Ltd. The Factory Ford Airfield Industrial Estate Yapton BN18 0HY

© 2023 HD White Ltd. All rights reserved. Legal.